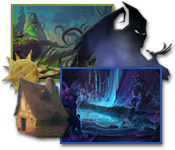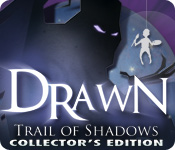 Hi Everyone!
We've added a section on
the new Drawn game, Trail of Shadows
. Like previous games it is beautifully illustrated, and the game retains the same "painted scene" cartoony feel of the previous games. Epic vistas and magical occurences, combined with fast-paced gameplay make it feel like you are experiencing a fairy tale movie. Definitely worth at least trying the demo.
Thank you for following this blog and visiting our site. Enjoy!