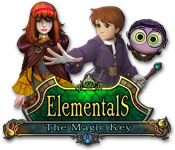 Hi Everyone!
We've added a fantasy game art gallery for
Elementals: The Magic Key
, a hidden object game which has an (optional) interesting table top war game to handle combat encounters during the story. Check out the vids we have for the beautifully drawn game introduction and ending!
Thank you for following this blog and visiting our site.
Enjoy!