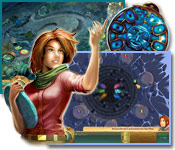 Hi Everyone!
A section on the latest Samantha Swift hidden object adventure game,
Mystery from Atlantis
, has been added. As usual for the Samantha Swift game series so far, there are some exotic locations, but mostly the fantasy is in the magical artifacts and puzzles -- best experienced through the game itself, which you can
play for FREE
.
Thank you for following this blog and visiting our site.
Enjoy!