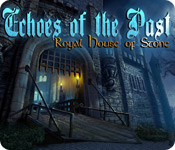 Hi Everyone!
We've added a fantasy game art gallery for
Echoes of the Past: Royal House of Stone
, a hidden object adventure game set in a ruined castle filled with magical happenings. The story and game action is remarkably similar to
Princess Isabella: A Witch's Curse
--a curse, a ruined castle, the rescue/restoration of castle staff, and a showdown against evil magic at the end.
Thank you for following this blog and visiting our site.
Enjoy!