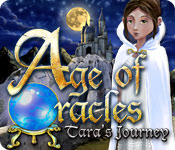 Hi Everyone!
New to The Fantasy Art of Computer Games today are more shots for
Spellforce 2
: Shadow Wars, focussing on the final locations in the single player campaign (the Crystal Wastes, Song Glass, the Crystal Forest, and Steel Shore).
We've finished playing the single player campaign, and have moved on to the single player Dragon Storm campaign.
We will probably give the Free Game a miss as there is considerable time-wasting and frustration! For example, in the early missions to get Honor Badges, every last trace of the enemy forces must be wiped out. This isn't so much hard as it is tedious because often workers will escape to found new sites, and after the main camps are clear, there is a tedious process of scouring the map looking for them. Many cheats (such as disabling the fog of war, which would be a huge help) are not available. If we can tweak the game to make the free game into a campaign, we might play it. Otherwise, after Dragon Storm, we'll wrap up Spellforce 2 and move on, probably to Morrowind IV: Oblivion.
Also new today is artwork from
The Age of Oracles: Tara's Journey
, including the full set of tarot cards that could appear in the game.
Thank you for following this blog and visiting our site.
Enjoy!